Le Agna , the Greek word means 'pure' and apt a cafe which serves only the best and purest Belgian chocolates.
Le Agna, a cafe at Al Reem Center, Riffa specializes in chocolate, be it as a hot or cold drink, or as a wonderful pastry, or as a dripping on the side your coffee's cup. If you're looking for the best chocolate, Le Agna has them all.
The cafe has a bright modern interior paired with wooden tables and leather seats. It welcomes you with its majestic prep station displayed with pastries and smiling staff. The place is a perfect spot for conversation and meetings. It is a great place to brief a client, catch-up with a friend, or bring a special someone on a special date. The atmosphere invites socialization and the food serves as an amazing start to talk about.
Le Agna has a wide variety of coffees and chocolate drinks to choose from, all uniquely tempting to taste. They have cappuccino or latte served in a cup dripping with melted milk, white, and dark chocolate on the side. Their Arabic Coffee, Ghawa has a special mix prepared by the owner's family. The staff was trained by the owner's grandmother to perfect it's taste. It comes paired with coconut pistachio cookies. Their cold Spanish Coffee and pure hot Chocolate are worthy of mention and try.
For pastries, Le Agna has an even larger pool of choices. Their menu is filled with cakes, crepes, and waffles of different kinds where you'll be sure to find a favorite. Their brownie cheesecake is placed within a cup and topped with a scoop of vanilla ice cream. It's layered to perfection with cake, nuts, and chocolate that are incredibly soft to the mouth.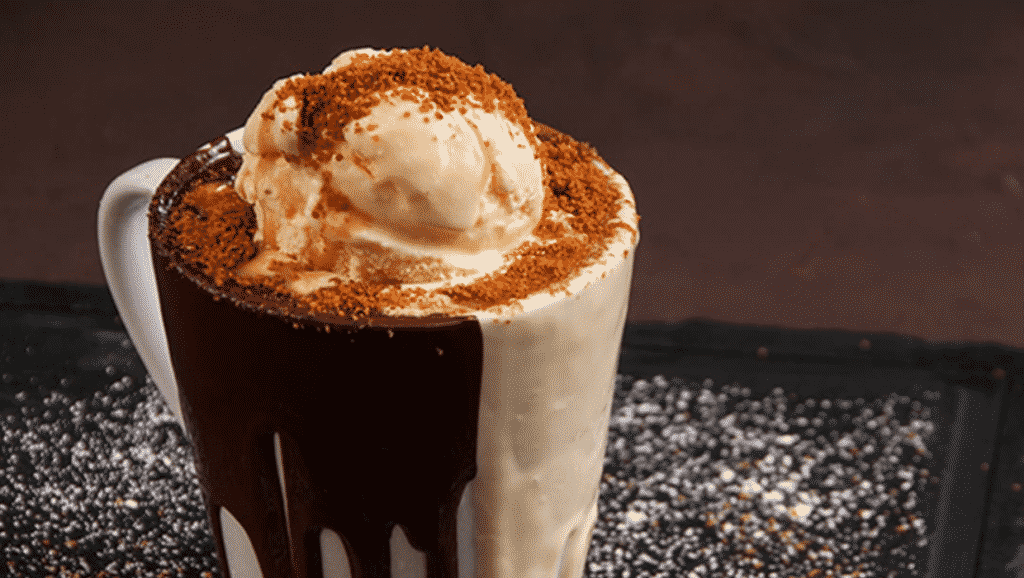 Chocolate brownie crepe are flavorful dense brownies topped with vanilla scoops. The waffles are fluffy and soft drizzled with generous amounts of chocolate sauce. The Saffron cake is submerged in a wonderful sweet base and topped with house-made whipped cream. Their Crunchy Chocolate Cake is a must-try for first timers. It's a layered cake of crunchy flakes and soft pastry coated with chocolate. Every bite has a unique crunch and texture to it. All of their pastries also have slices of fruit as a side that helps balance the taste.
For chocolate lovers, Le Agna is a must visit place. For everyone else, it's an amazing place to just chill, relax, or bring someone to, if you're tired of normal coffee shops. Their amazing menu is a plus, too.