KHK MMA showed off at BRAVE CF 48: Arabian Night on March 18 in Arad Fort at the Kingdom of Bahrain with exceptional and head turning performances securing the team three victories on the biggest Arab mixed martial arts fight card in the world on a global platform. 
One of Bahrain's top young talents Abdullah Al Yaqoob, who collected medals at IMMAF Oceania, African, and European, had his professional debut at BRAVE CF 48 last Thursday on a 12-hour notice and was cornered by the Pride of Bahrain Hamza Kooheji. Al Yaqoob dominated the fight with a unanimous win against Ramyar Luqman and getting the first win for KHK MMA of the night.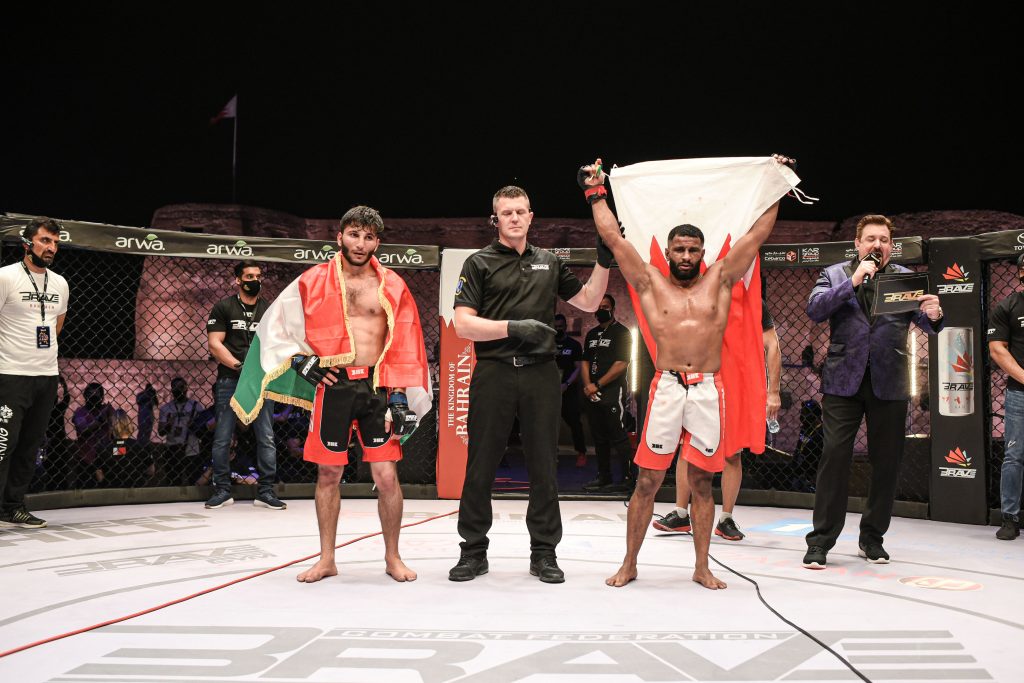 Abbas Khan had his second professional MMA bout against the number two Middleweight in Egypt Omar El Dafrawy with 5-1-0 record and dominated with his exceptional wrestling style that is renowned amongst KHK MMA fighters. He secured the second win for KHK MMA of the night and proved himself within the Super Lightweight ranks.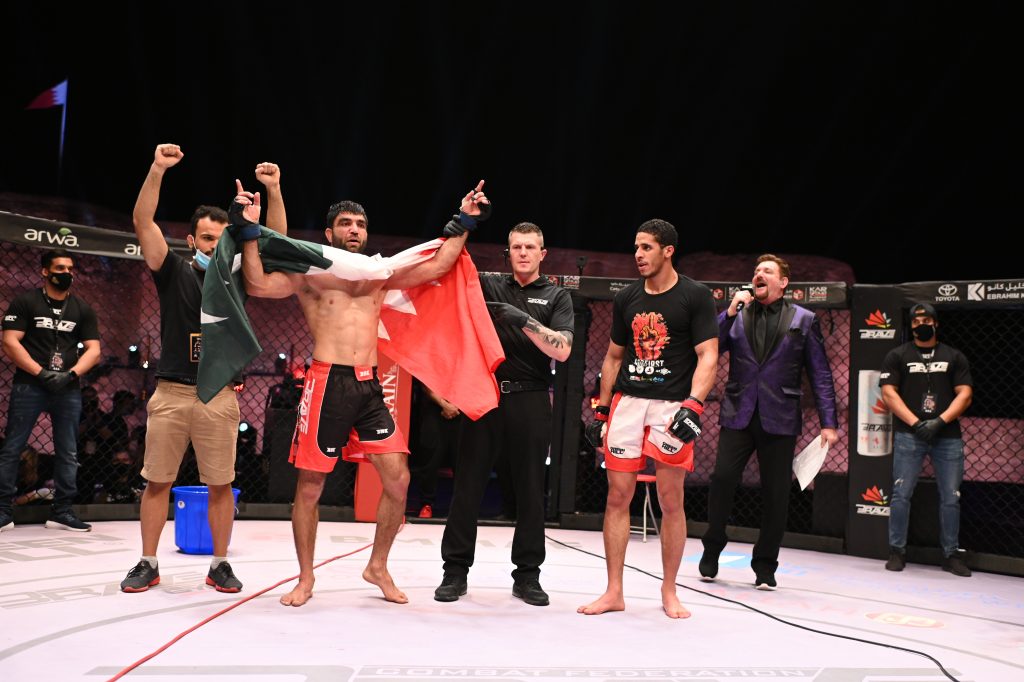 Murtaza Talha was the third KHK MMA fighter to bring an incredible win for KHK MMA during his fight against the 6-1-0 South African fighter Cameron Meintjies. Talha knocked out Meintjies within a minute and 51 seconds of the first round via a series of elbows and punches.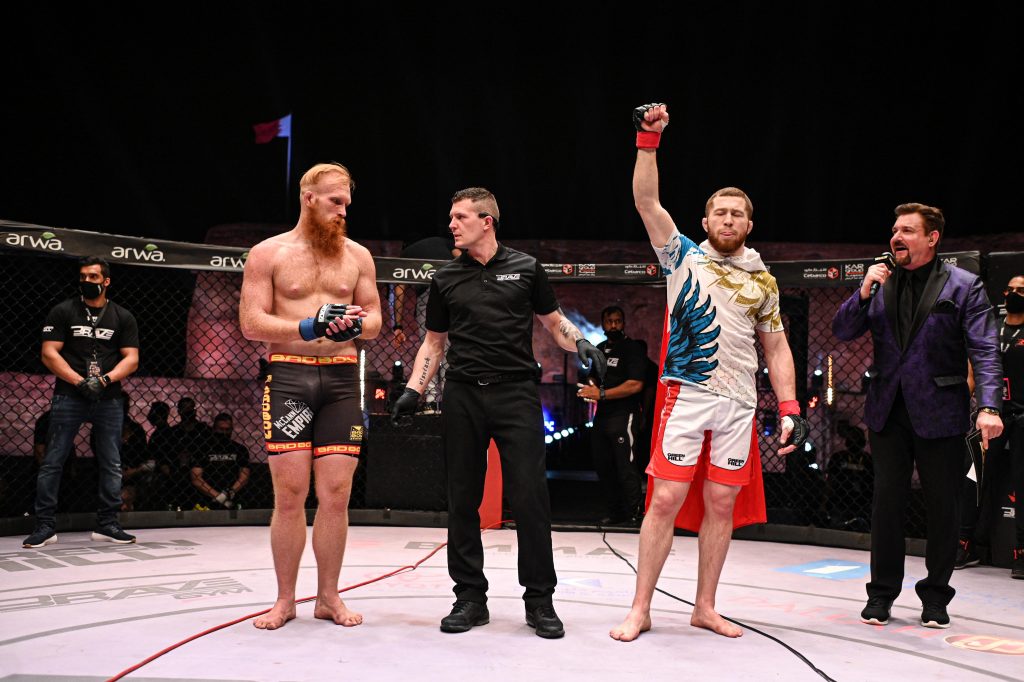 The success of KHK MMA is reflective of the efforts of His Highness Shaikh Khaled bin Hamad Al Khalifa to revolutionize combat sports in the region and to promote sports within the country. In the 5 years since its establishment, KHK MMA became the number one amateur team in the world and has been rising within the professional ranks.
"Today, thanks to the vision of H.H Shaikh Khalid bin Hamad Al Khalifa, we have the best amateur fighters in the world," says Mohammed Qamber, President of the Bahraini Mixed Martial Arts Federation. "KHK MMA fighters showed the world how tough and well trained they are, and they have started conquering the professional ranks with their skills and abilities. BMMAF is truly proud to work side by side with BRAVE CF to translate H.H vision into reality, and support our Bahraini fighters towards achieving greatness."
KHK MMA Head Coach Eldar Eldarov declared 2021 the year of hunting belts for KHK MMA after defending his BRAVE CF Super Lightweight World Champion Title and the performance of the team has been a reflection of their dedication towards making Eldarov's statement a reality.