As the Bahrain This Week team walked into the phenomenal gallery at the Crafts Development Center located in the heart of Manama, little did we know that it was an entry into the wonderland of Bahrain's own art world. The fragrance of the finest woods getting prepared for delicate craft pieces welcomed us into the spacious studio cum workshop of 'The Wood Jewellery'.
Mr Mohammed Abdurees, co-founder of TWJ, shared with us the struggle of taking the road less travelled. An architect by education, he had always had a greater passion towards interior designing, which brought him close to his all time favorite collector's item – wood. "I have been collecting woods since the last 22 years. And in 2011, I happened to create a unique gift item for somebody who is really close to me. I made a necklace using a piece of wood covered in silver. Lots of people who happened to lay their eyes on this appreciated it and…," Mohammed paused dramatically with a smile, "The Wood Jewellery happened!"
Mohammed and his partner Mr. Mustafa used to conceptualise as well as create the designs themselves until recently. With the enquiries growing every year, the duo now concentrates on the designing side and they have a well trained team working on the production side. Showing us some of the fine tools used for the unique carving work that one can find in the jewellery products, Mohammed said, "It is next to impossible to find tools to suit our design requirements. So we craft our own tools that go well with our designs."
Giving us a general idea on their wood jewellery profile, Mohammed said, "We use two kinds of wood: the Indian teak and the African rosewood. We started with necklaces, rings and other accessories for women and cufflinks for men. But the ideas grew bigger with special requests from clients and from our own minds. We started making boxes, plates, light shades and other items as well. Currently we have our jewellery line on hold as there are some special designs in production which we will be announcing pretty soon."
When we asked him about the decision to quit his full time job, Mohammed answered with his voice brimming with pride. "I see a bright future for wood jewellery. We are more popular outside Bahrain than in the Kingdom. I envision our venture going international. We look forward to be one of the most sought after brands for wood jewellery in the world." We even have some new ideas including ladies' clutch bags and purses made of light wood coming out in short while."
"We started with a few patterns that are most common in jewellery designs for our production line. But for the last one and a half years we are working on a design to compete with the current trends ruling the market. If you see our earlier collections you would find the normal shapes and patterns of circles and squares. But now we are working on a new line which we are sure will stay unique and special for every woman and man who they adorn," he says, commenting on the unavailability of new wood jewellery from his studio in the market these days.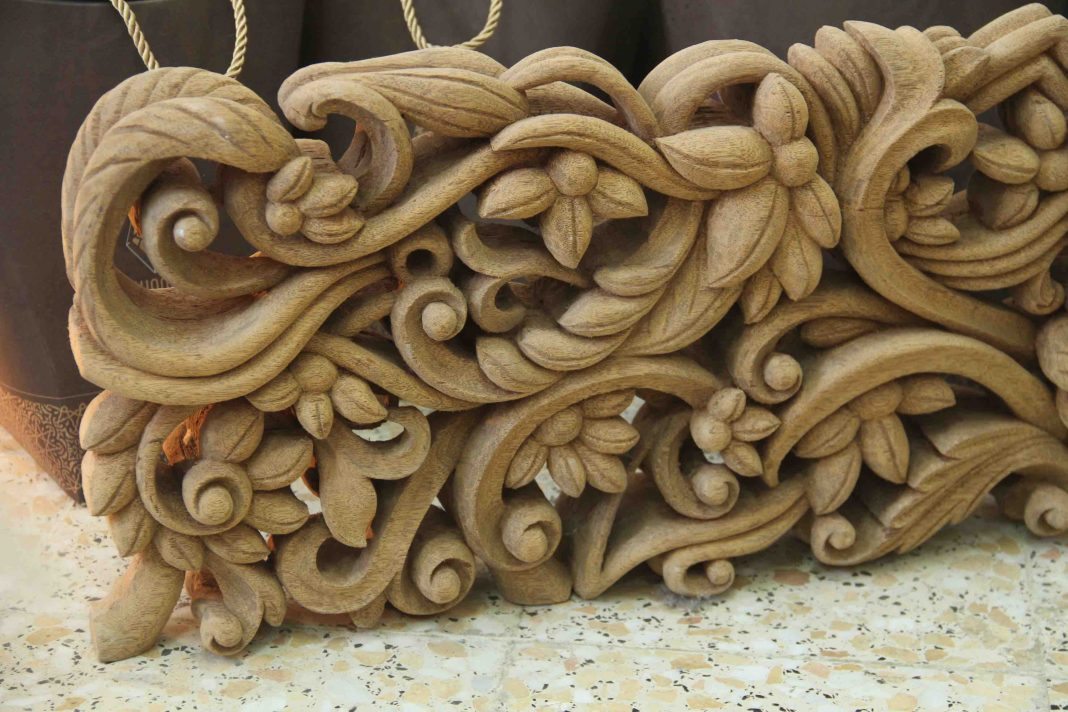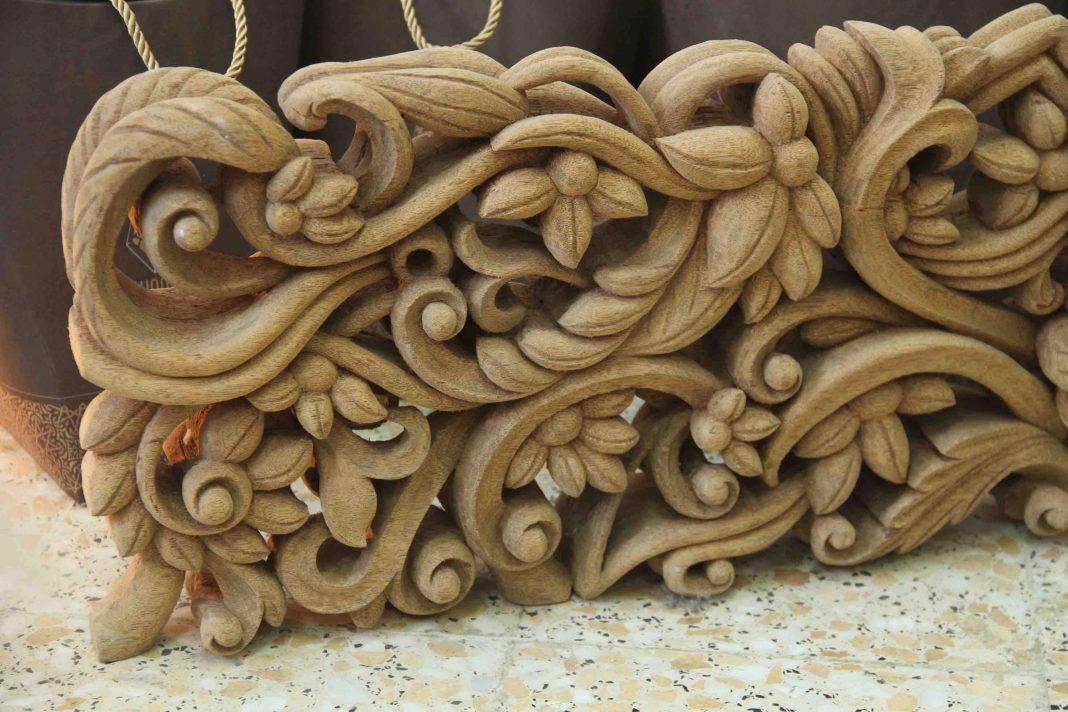 As we continued our conversation with Mohammed, the versatility of wood jewellery kept on astonishing us. "We give special care to the packing of our product. Very high end products like this ashtray we recently made for Mattar Jewellery which has gold and original pearl being used, come in special wooden cases." Mohammed continues showing us each item on display at the studio, and the unique packaging ideas they have at The Wood Jewellery. "For commercial lines like the mabkhara we have, we use different packing. When we began, we used gold or silver plated brass. But that turned out to be expensive; the cheapest one would cost you close to BD 400. Then we came up with our new legacy line which comes at a lower price and has paper packing in the shape of a mabkhara that suits clients perfectly and gives an authentic look."
"Diamonds are the best companions for any jewellery and we use traditional Arabic patterns for our designs. That is why we decided to create our logo in the shape of a diamond with an Arabic inscription design inside. It stands for what we are and what we do," he says, explaining the exceptional logo the brand carries. "We also mix gold, silver and gold plated brass with our products. Sometimes we mix stainless steel as well when there are special requirements like the trophy box we have here specially designed for the capital governorate authorities," he says, sharing the secret behind the designer pieces.
Mohammed assures that every design that leaves his studio stays unique and no two persons take with them the same designs. "Even our corporate line of products that includes thousands of pieces being bought by companies, stay different from each other. We don't reproduce the same designs," he says with pride.
In comparison with his initial days when it used to be extremely difficult to sell even one item from their collection, today Mohammed is extremely happy. He says, "The difference between 2012 and this day is evident from the fact that if someone wants to give a special gift to the royal family, we are indeed blessed to be the ones providing them the souvenir box."
Clear planning and taking every stride carefully seems to be the secret of success of The Wood Jewellery. As Mohammed quotes, "You can come to us with any requirement and we will come to you with new ideas that can surprise you every day.