A specialized training and development establishment in Bahrain, NGN Training Institute, presented a number of job vacancies for Bahraini graduates at Careers Week 2019.
The event was organized and hosted by the Bahrain Training Institute (BTI) under the patronage of His Excellency the Minister of Education, Dr. Majid bin Ali Al Nuaimi, and included the participation of several companies and institutes in the public and private sectors.
The NGN Institute pavilion presented Bahraini graduates with job vacancies in various departments within the institute, in order to attract Bahraini talent while providing them with guidance. In addition, the institute highlighted their objectives for the National Employment Programme which aims to boost employment of locals in private and public sectors .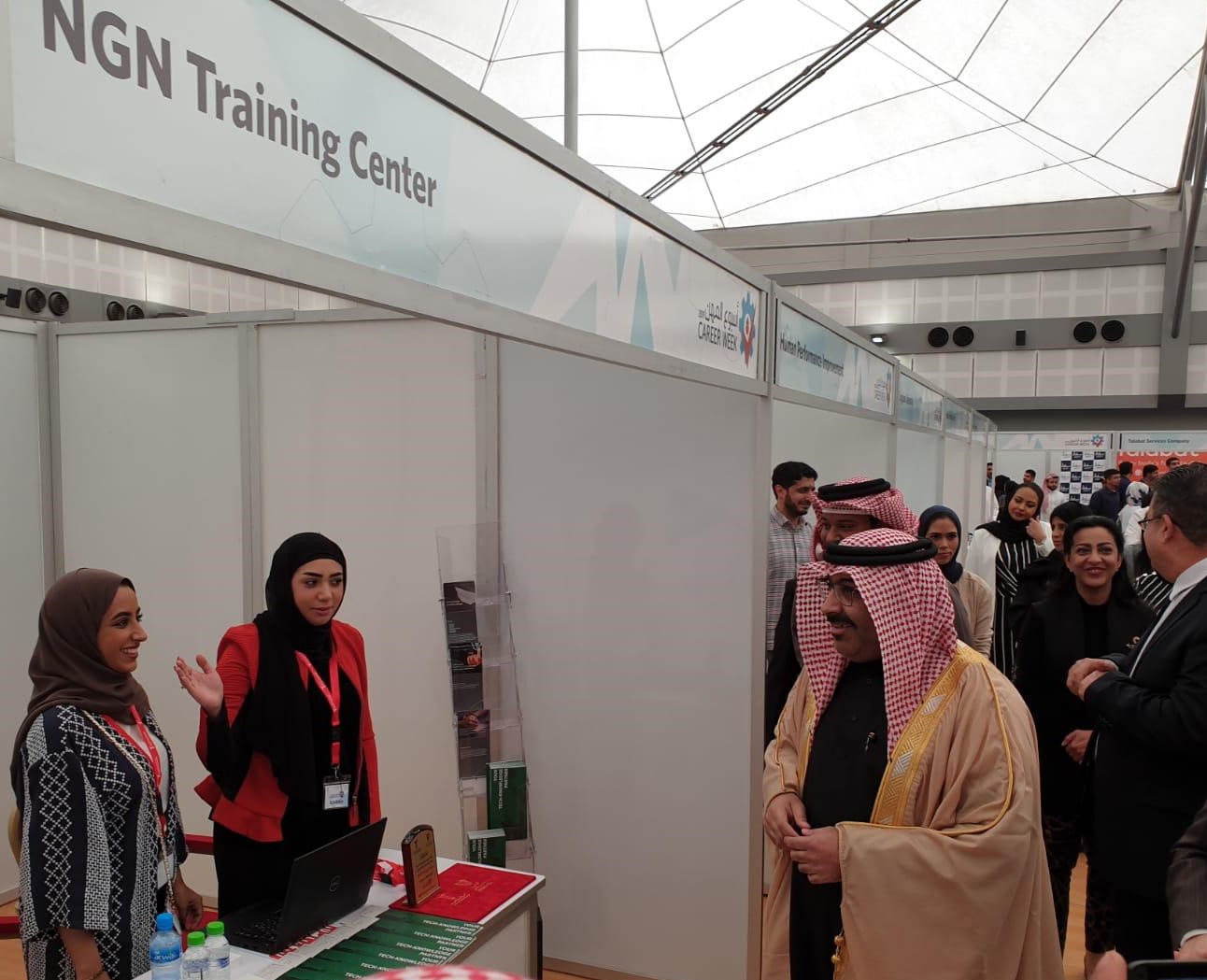 NGN representatives also introduced pavilion visitors to the various training opportunities that NGN offer, based on their strengths and market trends, to further develop their professional awareness and knowledge of the labor market.
The CEO of NGN Training Institute, Yacoub Al Awadhi, praised the Career Fair for providing job seekers with a platform to learn first-hand about available job opportunities offered by the participating institutions, enabling them to contribute to a number of productive sectors in the market. "Our participation in this exhibition comes within the framework of NGN Training Institute's commitment to provide high-quality training in competitive fields, in order to create and provide high quality job opportunities in the local market to further enhance productivity," said Mr. Al Awadhi.
 "It also enables us to introduce and inform BTI students and higher education institutions of our available career and training options. This further helps them to understand the needs of the current labor market and identify their future career paths," he added.
Mr. Al-Awadhi stressed NGN's commitment to understanding the aspirations of youth who are seeking training and work, in order to align the training programs of the institute with the growing and changing needs of the labor market while building better careers for graduates.