Student Dalal Nasser won first place in "AGU's Got Talent" organised by the Deanship of Student Affairs at Arabian Gulf University (AGU) for the sixth consecutive year under the patronage of the University President Dr Khalid bin Abdulrahman Al-Ohaly at Princess Al-Jawhara Center. Student Abdulrahman Al-Anzi came second, while Majida Siddiq won third place.
Twelve students from AGU and RCSI were selected as the best participants through auditions prior to the launch of the competition. Participating talents varied from music and singing to poetry and drawing.
Dean of Student Affairs, Dr Abdulrahman Yousif Ismail said, "The university is keen to support the organisation of the student talent show on an annual basis, in the framework of encouraging its students to hone their talents and communicate with their Gulf community in a manner honourable to medical students who were able to prove their excellence in artistic fields far from their specialisation. These included public speaking and poetry, musical instruments, singing, sleight of hand, demonstrations, and theatrical performances."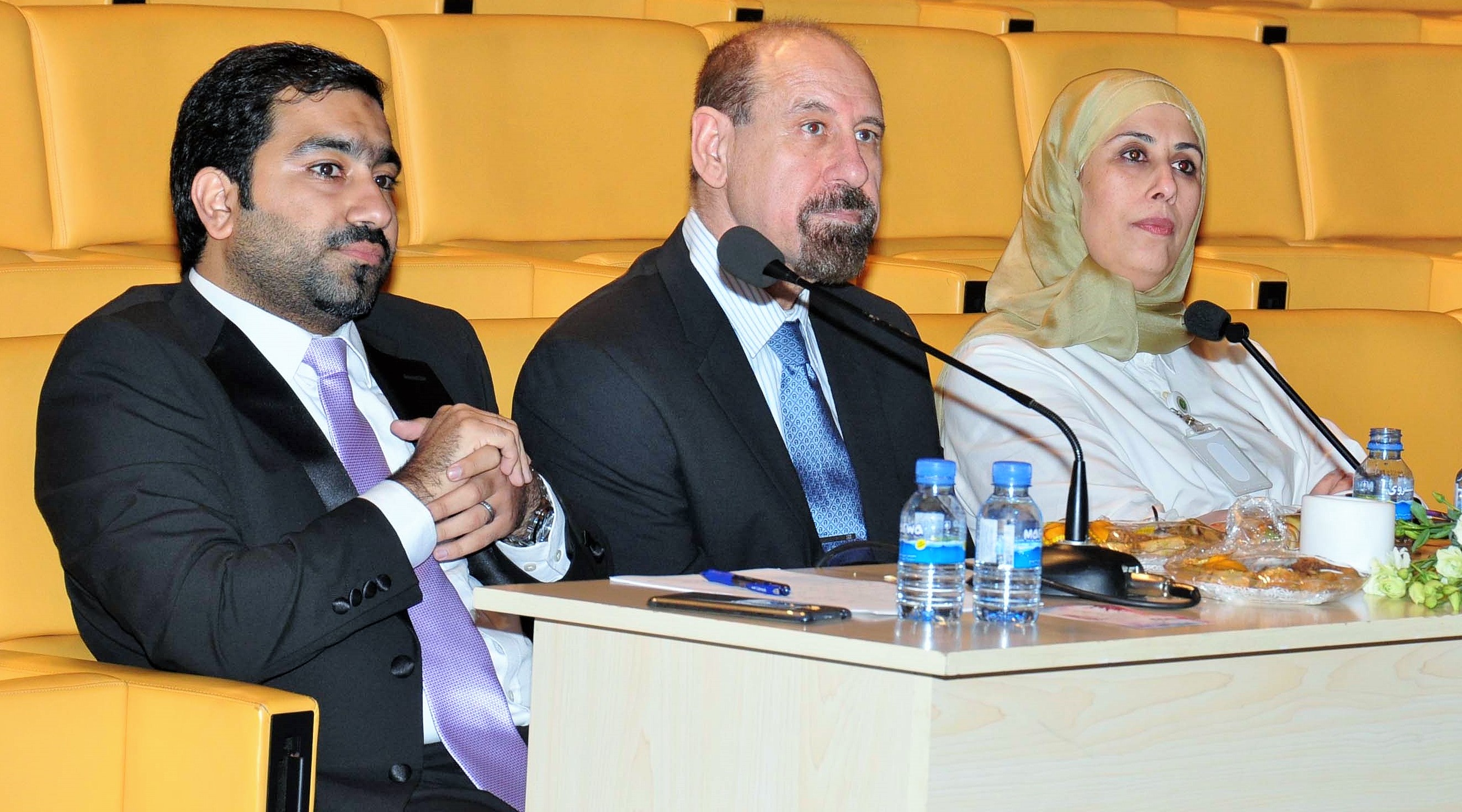 He pointed to the importance of supporting students in organising various programmes that help develop their skills in artistic, social or athletic, as well as scientific aspects, which contributes to enhancing communication between them, their sense of leadership, and their role in the service of society.
Social Supervisor of the Deanship of Student Affairs Ms. Aysha Al-Subaiei, who oversees the organisation of the annual competition, stressed its importance and popularity among students who were enthusiastic to showcase their talents this year. "These events aim to develop the talents of students of medicine and graduate studies, and to relieve stress, breaking away from the routine and atmosphere of study," she said.
The judging panel consisted of a number of AGU faculty member, including Dr Amer Al-Ansari, Assistant Professor at the College of Medicine and Medical Sciences, Dr Huda Al-Hindal, Associate Professor in the Department of Gifted Education, and Mr. Mohammed Al-Majid, Supervisor of the Drama Department in the Department of English.