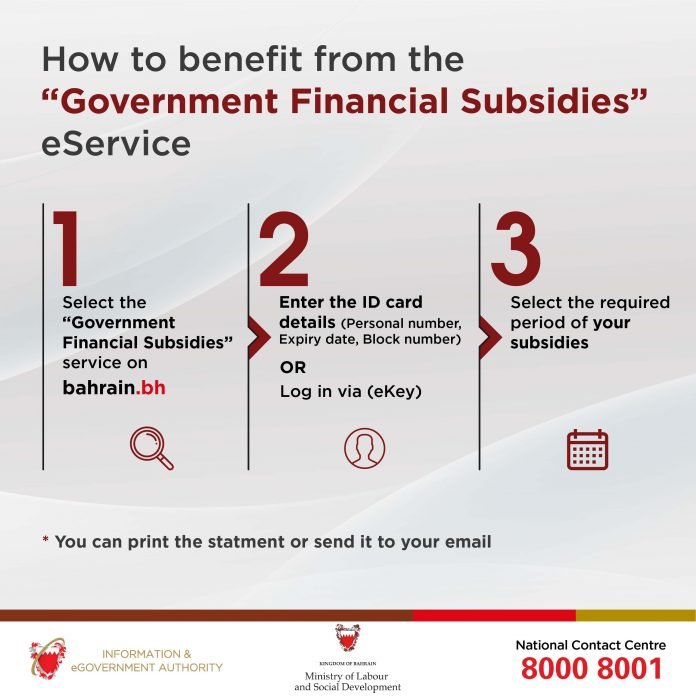 Government subsidies are important to the livelihoods of individual and families in Bahrain. The government offers several financial support programs, including social security, disability assistance, meat subsidies, and many others. If you are eligible for any of these programs, it's important to remain informed when they release it. Now, with the addition of this online service, you can access your subsidies if any with a click of a button.
Launched by the Information & eGovernment Authority (iGA), in cooperation with the Ministry of Labor & Social Development (MLSD), the Government Financial Subsidies service allows eligible citizens to conveniently check online on the types of subsidies available to them and their disbursement dates from relevant government entities.
To benefit from the online service, visit the National Portal, bahrain.bh and select "Government Financial Subsidies". Enter your ID card details. Alternatively, you can log in via your eKey. Then, simply select the required subsidy period. Users can also print their statements or receive them via email.
For more information, please visit the National Portal at bahrain.bh, or download Tawasul app available on Bahrain.bh/apps. Please follow us on @iGAbahrain to be updated on all iGA's services.