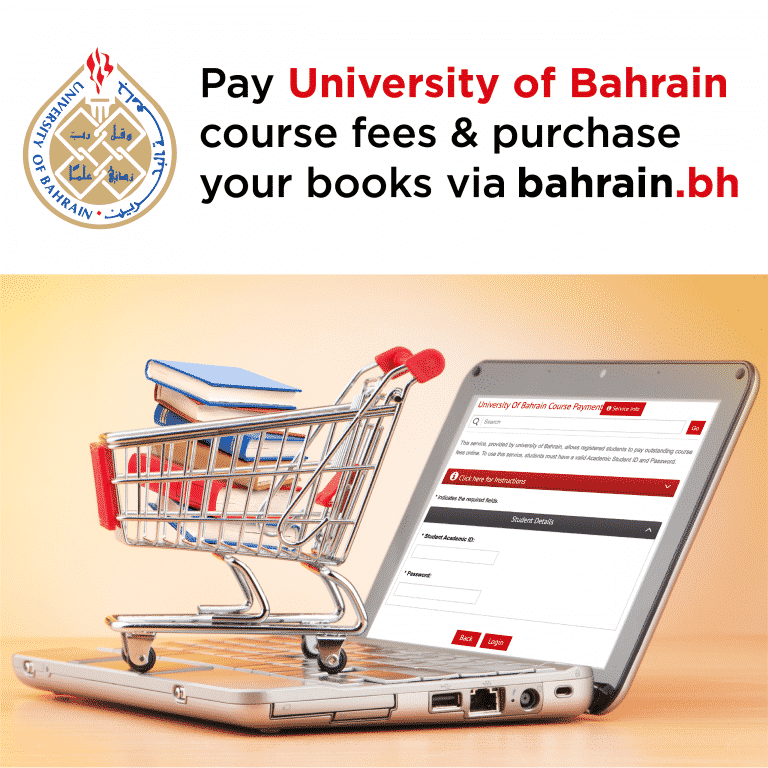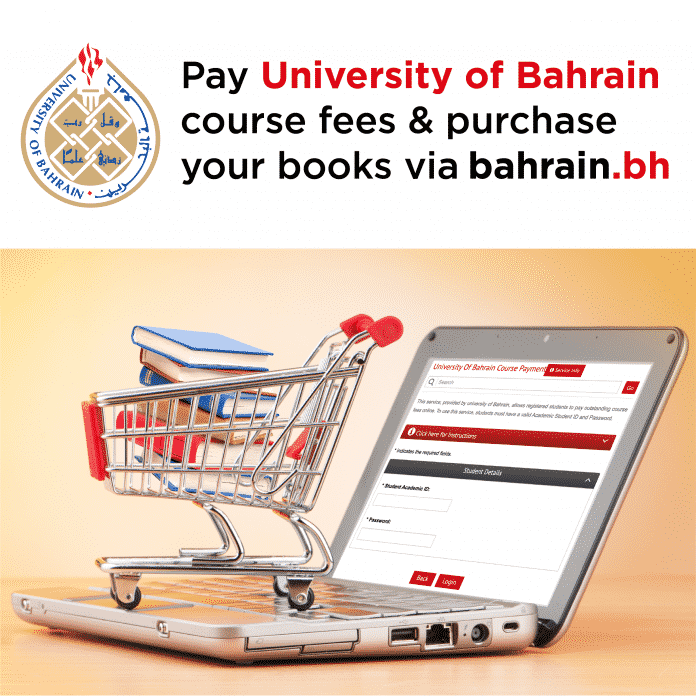 The new semester in the University of Bahrain (UOB) has just began. So, it the usual time for students to finalize their schedule and be ready for studying. All UOB students are now able to complete the registration by paying the academic fees. Check it out from your to-do list easily.
Starting from 29th of January, till 9th of February, which is the registration period, you as a UOB student can pay your course fees online through Bahrain.bh. Noting that payment is only provided through online transactions.
Before initiating your payment process, make sure that you have your final desired schedule and approve it. Then, your payment can be achieved by visiting Bahrain.bh. Choosing 'University of Bahrain Services' and then clicking on 'University of Bahrain Course Payment'. After that, insert your Academic Student ID & password to log in to complete the transaction. Once you complete the payment, you will be given an option to receive the receipt via email, that you may use for sponsorships or for you own records.
Furthermore, amongst the bundle of UOB eServices through the national portal bahrain.bh which allows you to view and buy the books of registered courses to receive them from the Bookstore at Sakheer, Isa Town, or Salmaniya based on the study major.
At the end, the only thing left to you is to start the academic year with passion and determination. This course is the course of achievements and the course to shine!
For any suggestions or enquiries, please contact us via the National Suggestions & Complaints App 'Tawasul' on bahrain.bh. Please follow us on @iGAbahrain to be updated on all iGA's services